Parking in Waikiki
Parking garage information and parking rates for the Waikiki Business Plaza.
Flat Rate Parking Specials.
$7.00 Flat Rate
Daily | Up to 5 hours during parking lot operating hours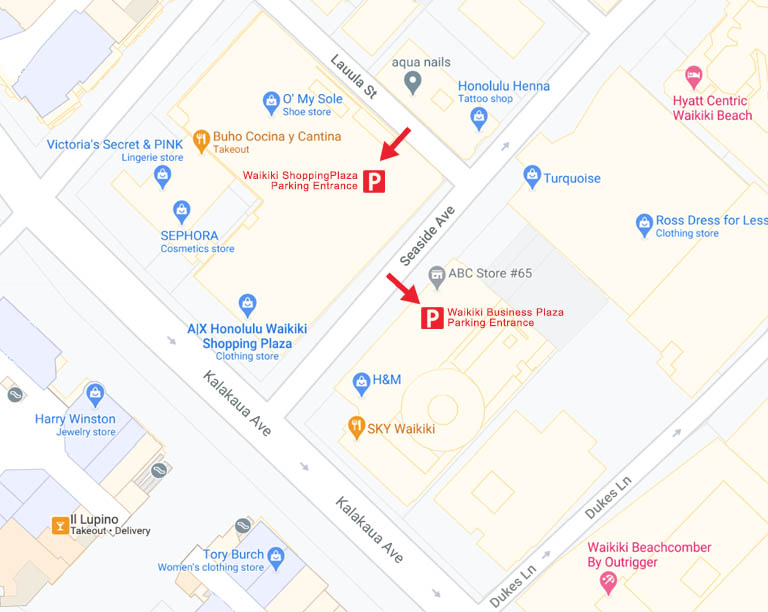 Other Parking Information
Other Parking Rates
$3.00 per half hour
Daily | Till time of exit
$40.00 lost ticket fee
Parking is also available across the street in the Waikiki Shopping Plaza.
Restrictions
No overnight parking.
Flat rates cannot be combined.
$3.00 per half hour charged before and after all flat rate hours.
No validations accepted for flat rate parking.
Parking Garage Operating Hours
Daily 6:30am - 12am
Pricing and hours may vary due to COVID-19. Please check this page for building updates.
Cash & credit cards accepted. No bills over $20.00, please.
Height clearance: 6ft. 9in.
For assistance after hours, contact security: (808) 216-3721.